In a comprehensive mapping of the digital, sustainable finance landscape, the authors show that the combination of digitalization and sustainability in the financial sector can play an important role in the implementation of the 2030 Agenda and the Paris Climate Agreement. In recommendations for action, they propose concrete steps to better exploit the potential of digital, sustainable finance and to optimally position the Swiss financial center in this internationally competitive field of the future.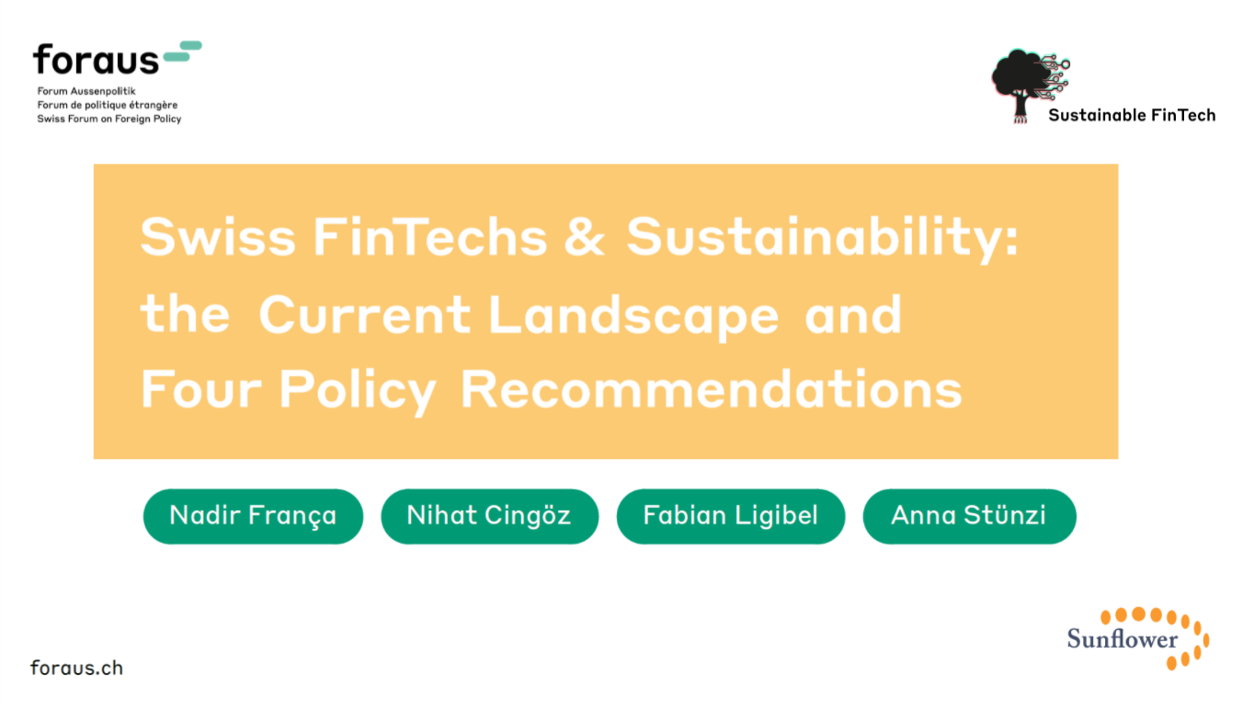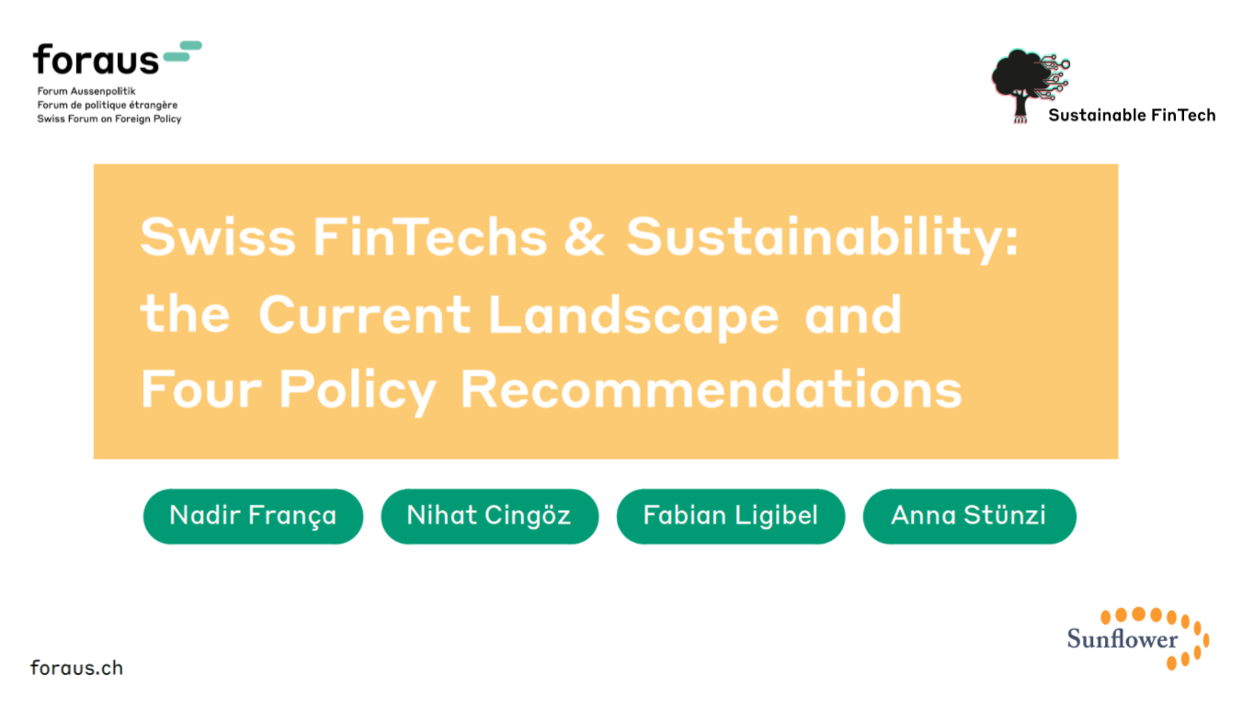 Back in 2017, when foraus established the Sustainable FinTech project, the aim of a Swiss financial center interlinked with sustainability and technology was a forward-thinking vision. Recent developments, such as the Federal Council's recognition of the potentials of FinTechs for Sustainable Finance in Switzerland, as well as the launch of the Green FinTech Action Plan, shows that the national agenda on Sustainable Digital Finance is taking shape.
Besides the important steps taken, there is room for improvement when the goal is to foster a tech-driven, sustainable Swiss financial center. In the latest foraus publication, Swiss FinTechs & Sustainability: current landscape, framework conditions, and policy recommendations, Nadir França, Anna Stünzi, Fabian Ligibel, and Nihat Cinzöz map and analyze the Swiss sustainable digital finance landscape.
Based on the main findings and policy directions discussed, the authors propose four practical recommendations to support the ecosystem of Swiss FinTechs addressing sustainability topics: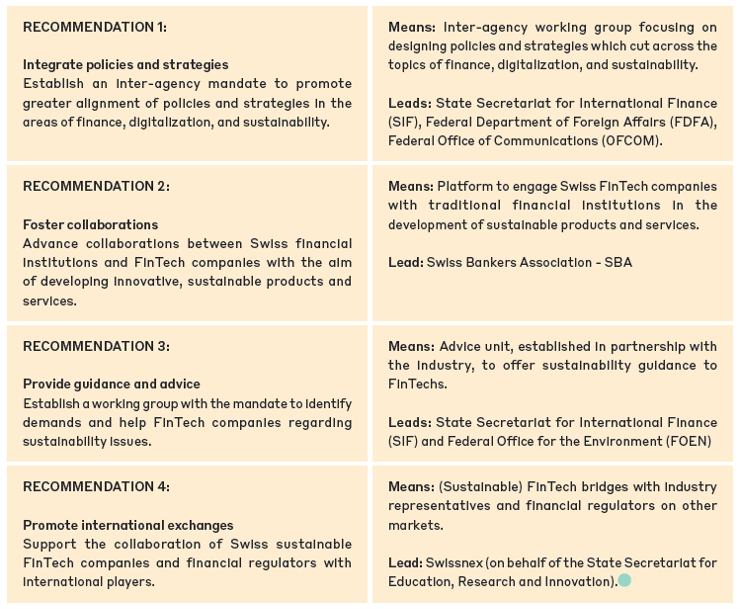 The paper is available for download on the foraus website.